Take a look through our reseller tools – We have what you need to help you succeed!
If you have any questions- Please call 727-726-7411 or email Info@MyFavoriteArtPlace.com to speak with a member of our team!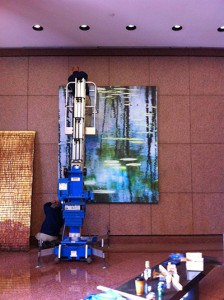 We Love To Print Really Really Big Canvas!!!
10ft x however long you need. (actually you can only have the image be 9ft if you need canvas for wrapping!)
Special Offer – starting at 4ft x 4ft to 10ft x your choice. We can ship either stretched, framed or rolled. Use as many times as you can between now and Sept 21st.
Mention at the time of purchase to be able to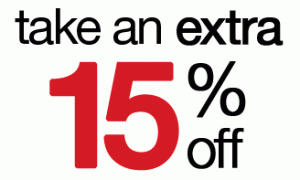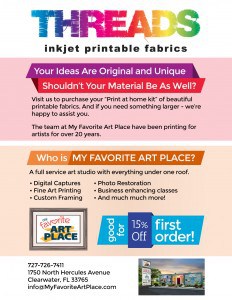 Print Your Art On Fabrics!
Cotton Poplin •  Cotton Twill •  Cotton Lawn • Silk Chiffon 10mm • Silk Charmeuse 19mm • Silk Crepe de Chine 23 mm and 14 mm
Need help or just don't like placing orders over the internet? Just give us a call at 727-726-7411.
We love to talk!
Mention at the time of purchase to be able to