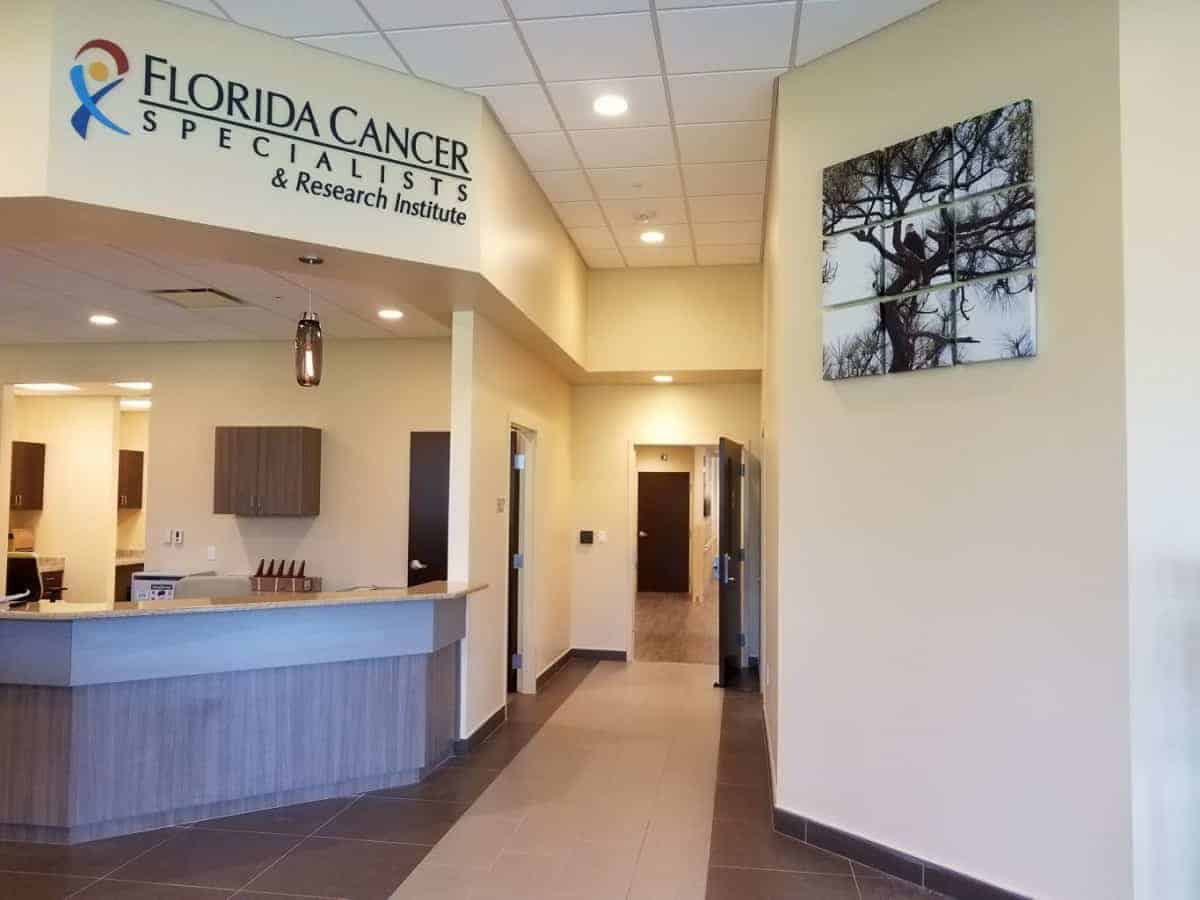 My Favorite Art Place recently had the honor of partnering with Florida Cancer Specialists in designing and producing the artwork for their Cape Coral, Florida facility. We used artwork from five local artists to give it a flavor of Lee County to create a space that would induce healing and be comfortable for the clients and employees alike. We created and produced over 100 images for this facility.
The idea of introducing the arts into the healing process is not a new concept. To make clients and visitors feel most comfortable, the artwork selected was Lee County Wildlife theme, focusing on local nature and its beauty. As soon as you enter the front door you see our "Ode to Harriet" – a Bald Eagle – a sort of mascot to the Lee County area.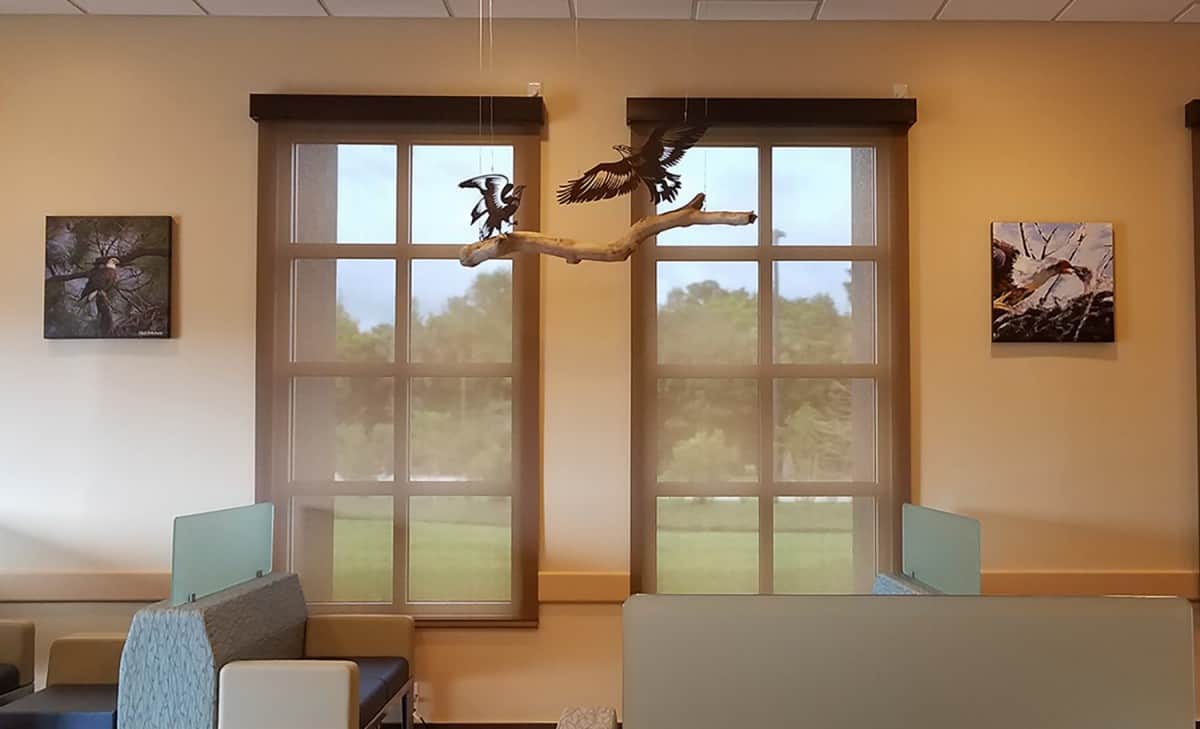 As you travel through the rest of the facility visitors can take in beautiful artwork from local artists reflecting Florida scenes.