If you are looking to see artwork by Scott J. Menaul, visit his website at www.Menaul-Art.com
If you are a reseller and are looking for quality giclee reproductions, you're in the right place. Menaul Art Printing is a part of My Favorite Art Place.
Call or text us at 727-726-7411
We look forward to working with you!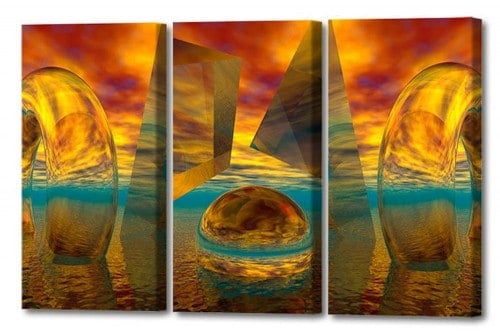 To find out more about Menaul Art Printing, read below:
As a professional photographer, artist or interior designer, you gain access to specialized services and deals when you go backstage.
---
---
Heirloom quality Canvases and Papers
Digital Captures
Extra Large Canvases
Multi Canvas Displays
Specialty & Custom Sizes
We are open 6-days a week – Monday through Friday from 10am to 5pm, Thursdays till 8pm and Saturdays from 10am to 2pm. You're more than welcome to drop in, get a tour and check out everything firsthand. Please give us a call or send a text to 727-726-7411 and we'll be happy to set an appointment to see you and answer any questions you have about printing photos on canvas, paper, digital captures and custom framing.
Earn more on each job by diversifying your revenue streams and continuing to profit even after creating your art. Let us digitally capture your artwork so you can sell limited edition prints!
Outsource your digital editing and avoid the Photoshop grunt work, giving you more time to get out and shoot or create your art!
---
– 100% Satisfaction Guarantee – – Drop Ship Straight to your Client –
---
We have been printing for professionals for over 25 years. Our incredible eye for detail ensures you will be happy with the results. We can also make your good photographs great through image post-production and quality control.
Our founder Scott Menaul is an award-winning photographer and digital artist with decades of experience. His eye for detail and our quality control systems guarantee we'll make your clients happy. We also have a staff of experienced digital imagers that can handle everything from simple retouching to complicated restoration work. We want to help position you with your clients that whenever they think of images, they come to you. And, we have your back, as your "back room production facility."
A canvas print makes your photograph even more valuable because of the medium on which it has been applied. The combination of ink, uv coating, and canvas we use allows us to create incredibly rich colors that are unmatched by almost all of our competitors.
By a Professional Photographer, For Professional Photographers
All of our work is 100% satisfaction guaranteed, and we will do whatever it takes to make you happy or give your money back.
Showcase Your Brand
We can also help you brand yourself by printing your signature, logo, edition number, text on the canvas. It can be as discreet or as prominent as you want. You do not need to add this to each print you send us, we simply keep it on file, and place it on each of your prints prior to printing.